UV DYE PINPOINTS SMALL AC CAR LEAKS
UV dye is the perfect tool for visually detecting small AC car leaks. Whereas other leak detection tools can provide unreliable results, UV dye permeates 100% throughout the entire AC system and exits at all leak sites. This enables anyone to visually find leaks fast and accurately.
Either a technician or car owner can scan for leaks by using a leak detection flashlight. When the fluorescent dye is exposed to violet or UV light, the dye glows and visually indicates all leak areas. This is extremely helpful when trying to find multiple leak sites. It also reduces callbacks and ensures the repair has been successful.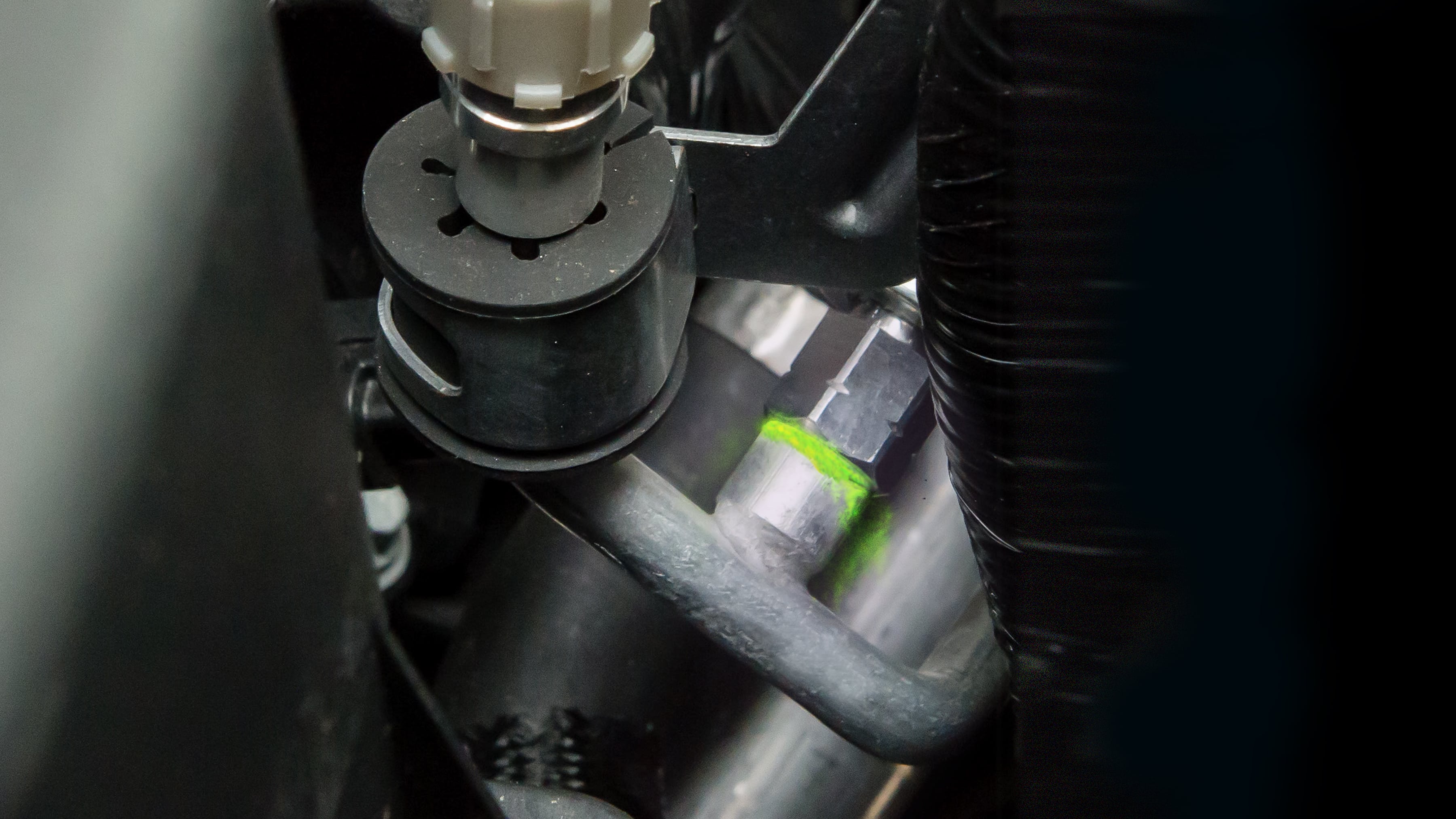 IMPORTANCE OF AC IN DANGEROUS HEAT
From cities to deserts, the intense heat gripping California is being closely monitored by an Earth-observing mission aboard the International Space Station. More than 34 million people are under excessive heat watches and warnings across California and the Southwest. What could be the highest temperature ever reliably recorded on Earth, 130F (54.4C), may have been reached in Death Valley National Park, California.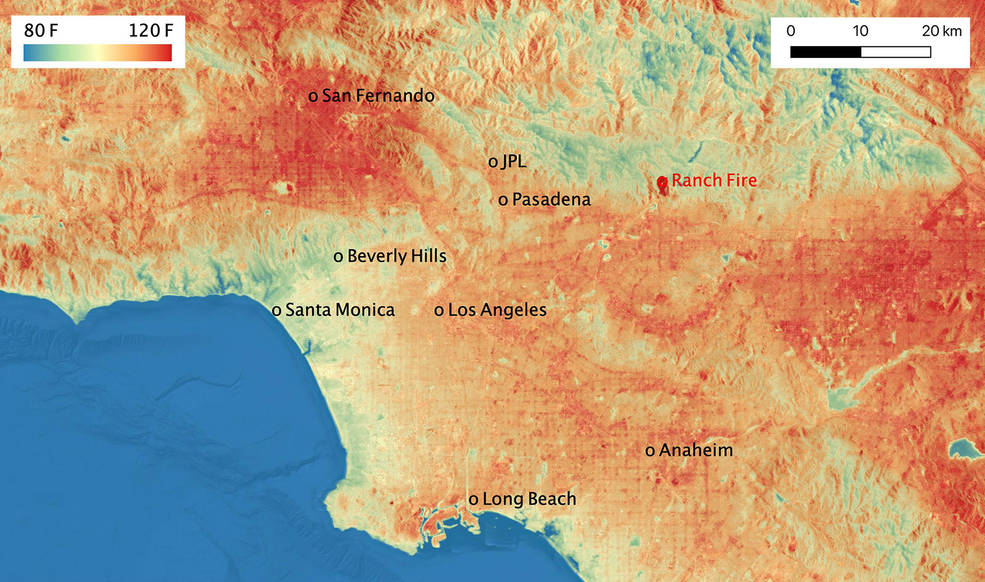 The recording is being verified by the US National Weather Service. It comes amid a heatwave on the US's west coast, where temperatures are forecast to rise further this week. The scorching conditions have led to two days of blackouts in California, after a power plant malfunctioned.
The current heatwave stretches from Arizona in the southwest, up the coast to Washington state in the northwest. The sweltering heat will continue for the foreseeable future. When temperatures reach this level, it's important to ensure your vehicle's air conditioning system working and well-maintained.
AIR CONDITIONING & SAFETY
Air conditioning is a necessity when the weather is hot. It's critical to your health and safety when operating a vehicle – especially for drivers who are older or those with underlying health conditions. You never want to travel while stressed or distracted. With a well-maintained air conditioning system, exposure to dangerous heat and driving risks can be avoided.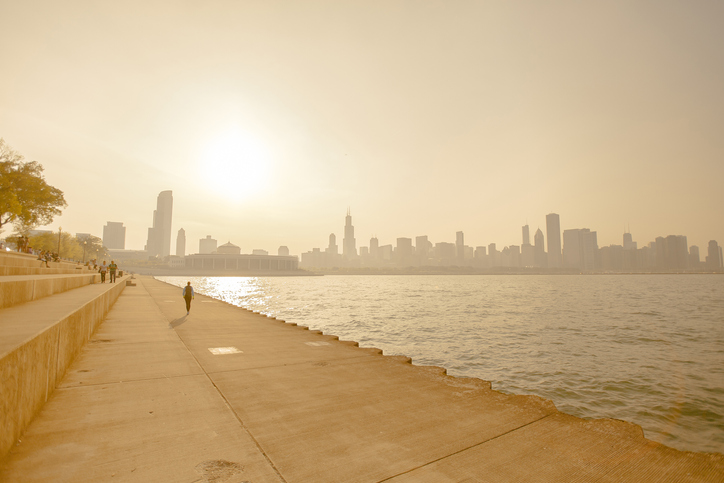 Officials define extreme heat as a period of two to three days of high heat and humidity, with temperatures above 90F (32C). The Centers for Disease Control and Prevention says heatwaves have killed more people on average than any other extreme weather event in the country.
The immediate effects of heatwaves on the human body are heat cramps, dehydration and even potentially fatal heat strokes. However, extreme heat can also exacerbate pre-existing health conditions, including respiratory diseases, heart conditions and kidney disorders, the World Health Organization (WHO) says.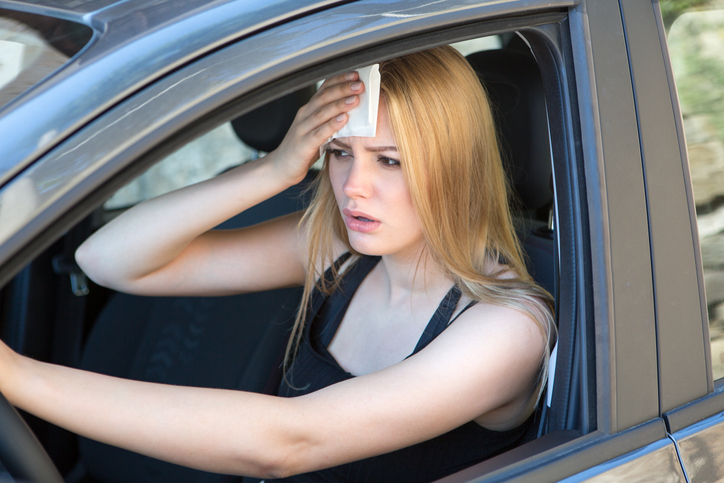 There are steps anyone can take to keep vehicle systems in good condition. There are car issues that require professional help. But there are things a driver can do to maintain and identify vehicle problems early on. Here are a few easy steps for finding problems in your air conditioning system.
WHERE DO AC LEAKS OCCUR?
First and foremost, learn about the major components of your air conditioning system.
An AC system is comprised of a compressor, refrigerant, a condenser, and many other parts. Basic knowledge about these parts can help you identify problems before breakdowns. Leaks can form any of these components. Hoses, fittings, joints, seals, and O-rings can deteriorate and open the system to leaks and contamination.
A refrigerant leak can occur at any point in the air conditioning process and so it's sometimes difficult to pinpoint the exact location of the leak. Leaks are the result of damage or the presence of moisture. When moisture and refrigerant mix, nasty corrosive acids will eat away at seals and components, causing a leak.
Diagnosing a slow leak situation remains challenging for even the most skilled technicians. You'll need an abundant amount of patience to fix this type of AC problem. On cars less than 10 years old the most common of these leak points comes from an O-ring seal often found on the high pressure side of the system. Although this is also a common occurrence on vehicles from 15 to 20 years old the list of possible causes gets a lot longer.

WHAT HAPPENS IF THERE'S A REFRIGERANT LEAK?
If there's a leak in the ac condenser or the evaporator, the refrigerant will escape and stress the system. A lack of refrigerant reduces the cooling performance of the AC system and damages the components. When a leak is present, moisture can also make its way into the unit. Mold and mildew can form and interfere with normal operation.
Refrigerant contamination causes significant wear-and-tear. For example, when a compressor begins to fail, sharp metal particles can travel through the rest of your AC system. These particles damage the entire system. When this occurs, all cold air and airflow will end.
WHAT'S THE WORST THAT COULD HAPPEN?
A quick review of how the ac compressor works on an older car will help us understand why the problem is so diabolical. On a hot summer day, pressures on the high side can exceed 350 psi. These compressors turn over fast and work hard.
Once compressors get over 150,000 miles usage, it's just a matter of time until they develop problems. If you're lucky, the compressor will have external problems requiring replacement before the inside deteriorates.
Typically, the reason why an internal failure is such a big problem is that metal chips break off and are pushed throughout the entire AC system. This is why an internal compressor failure is the worst AC problem. Mechanics do their best to flush the system with a specialized cleaner. Despite their best efforts, just a few chips hiding in the corner of a condenser assembly can work its way loose and cause repeat problems. Not only is a compressor replacement expensive from an auto part and labor point of view, but it often leads to additional visits to the mechanic to fix ongoing problems.
Tracer Products leak detection utilizes a simple method that has only two basic parts. A high-intensity Tracer Products ultraviolet lamp is teamed up with the appropriate fluorescent leak detection dye. The fluorescent dye is added to the system and circulated. The system is then inspected with the lamp. Since the dye collects at all leak sites, the lamp will show the precise location of every leak with a bright glow. The dye can remain in the system indefinitely and does not affect system components or performance.
Finds leaks undetectable with other methods, even leaks smaller than 1/8 oz. per year!
Safe, easy, no guesswork, saves time and labor
Verifies repairs, eliminates reworks
Ideal for preventive maintenance and diagnostics
Reduces downtime and operation costs
Meets or exceeds SAE standards
Used and approved by automotive manufacturers worldwide
MORE TIPS FOR INSPECTING YOUR AC
Check the air vent temperature
Reclaim, recycle or replace the operating refrigerant gas
Replace or check receiver drier / filter
Adjust drive belts and pulleys
Check operation of valves and thermostats
Test system lines and components for leaks and damages
Clean the condenser fins
Deodorize and sanitize the air conditioning system
Following these simple maintenance tips and using UV dye for preventative maintenance will reduce the chance of total component failure. Studies have found that it is much easier and cheaper to find a small leak before it turns into a bigger problem.
To learn more about our comprehensive leak detection products, please check out a category overview page.
In Case You Missed Our Previous Post: