SIMPLE 2-STEP FLUORESCENT LEAK DETECTION
Smart fluorescent leak detection, so you don't have to work hard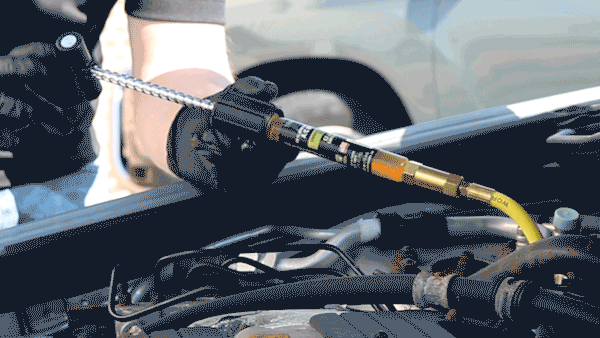 Let dye circulate; dye escapes and collects at all leak sites.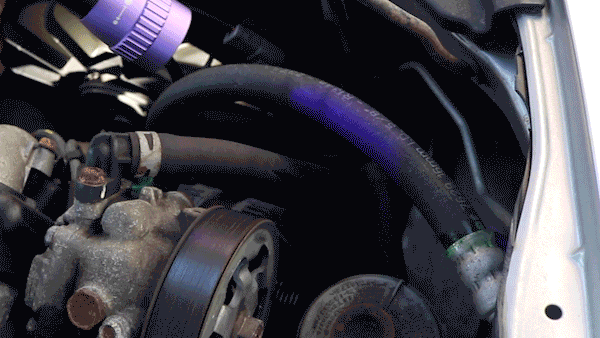 Use a leak detection lamp to scan and see all leaks glow brightly.
Click and drag
Simulate tracer products fluorescent dye and leak detection lamp revealing hidden automotive leaks.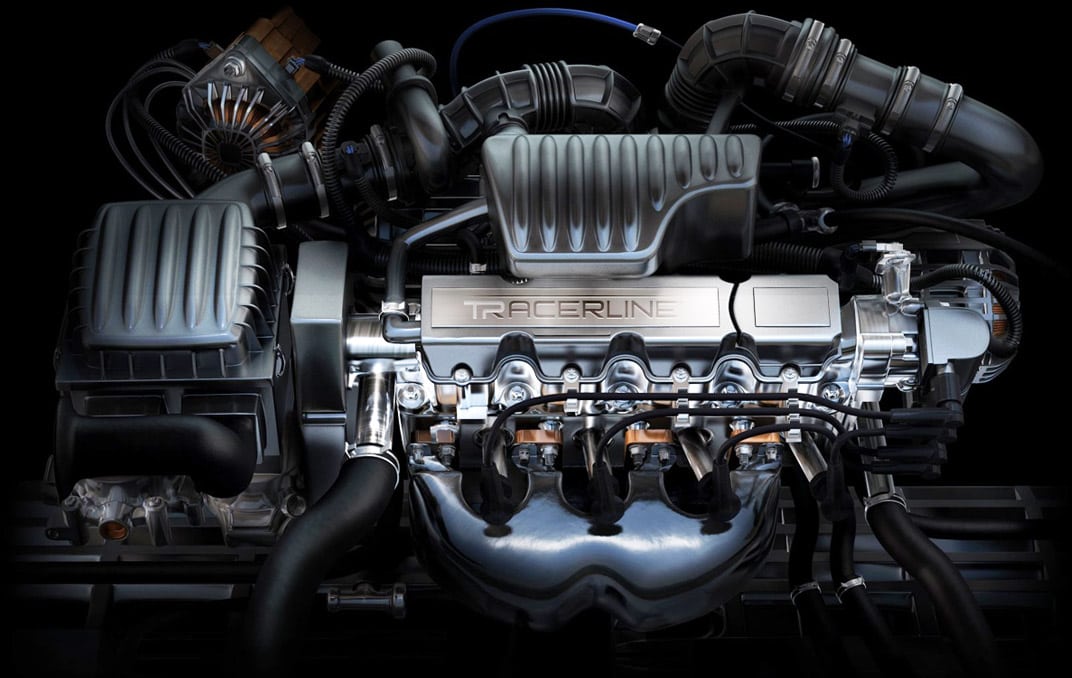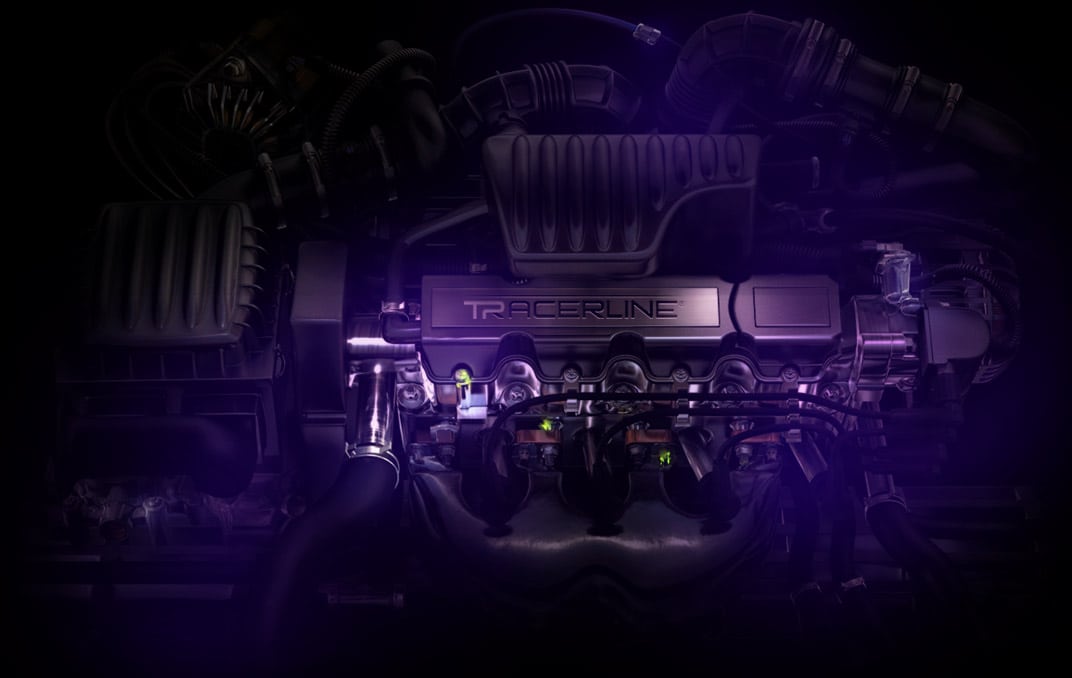 It's a simple fact: refrigerant, oil, coolant, fuel, hydraulic fluid or automatic transmission fluid will sooner or later develop leaks.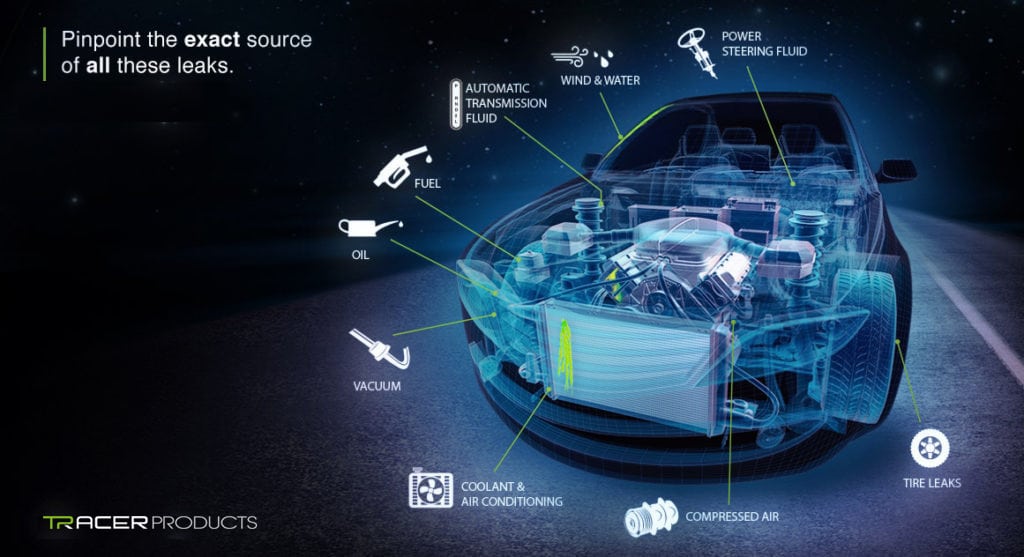 Leaks are often virtually impossible to find with conventional methods until they result in expensive vehicle failure.
Tracer Products fluorescent leak detection dyes change that. Our fluorescent dye quickly locates even the smallest and most elusive leaks, including intermittent and multiple leaks that would otherwise be missed. The Tracer method saves labor, money, and downtime, as well as conserves expensive refrigerant and fluids.
Tracer Products leak detection utilizes a simple method that has only two basic parts. A high-intensity Tracer Products ultraviolet lamp is teamed up with the appropriate fluorescent leak detection dye. The fluorescent dye is added to the system and circulated. The system is then inspected with the lamp. Since the dye collects at all leak sites, the lamp will show the precise location of every leak with a bright glow. The dye can remain in the system indefinitely and does not affect system components or performance.
Finds leaks undetectable with other methods, even leaks smaller than 1/8 oz. per year!
Safe, easy, no guesswork, saves time and labor
Verifies repairs, eliminates reworks
Ideal for preventive maintenance and diagnostics
Reduces downtime and operation costs
Meets or exceeds SAE standards
Used and approved by automotive manufacturers worldwide
The Choice for Leak Detection Professionals
At Tracer Products, we strive to offer a better way to do business and detect leaks—period.
Transmission Fluid Leaks

Air Brake Leaks

Hydraulics Leaks
Air Conditioning Leaks

Coolant Leaks

Engine Oil Leaks
Vacuum Leaks

Tire Leaks

Compressed Air Leaks
Wind & Water Leaks

Power Steering Fluid Leaks

Fuel Leaks