UV dye can extend the service life of vehicles. By finding leaks early, expensive repairs can be avoided. As vehicles age, leaks are much more likely to occur. In the United States, the average age and the total number of older cars on the road today have been steadily increasing.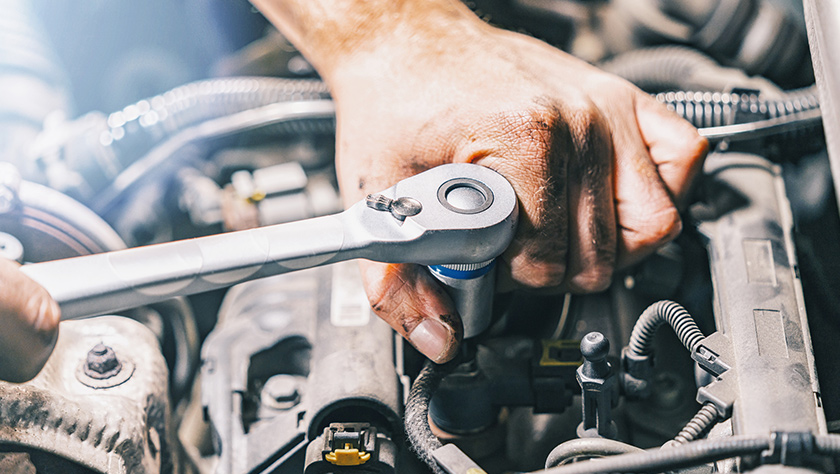 UV Dye Helps Older Cars Run Longer
The average age of vehicles in America has reached an all-time high. A typical vehicle on the road today is now 11.8 years old. This average vehicle age has increased by 4% over the last five years. The total number of vehicles on the road has also increased to more than 278 million. The number of vehicles that are at least 16 years old will increase by 22% by 2023, reaching a total of 84 million. Reasons for the rising age of vehicles include:
Quality improvements that allow vehicle owners to keep their cars longer.
Larger loans and payment terms increased to six or even seven years, giving owners
an incentive to keep their vehicles longer.
Uncertainty and variability in the economy reduces interest in new car purchases.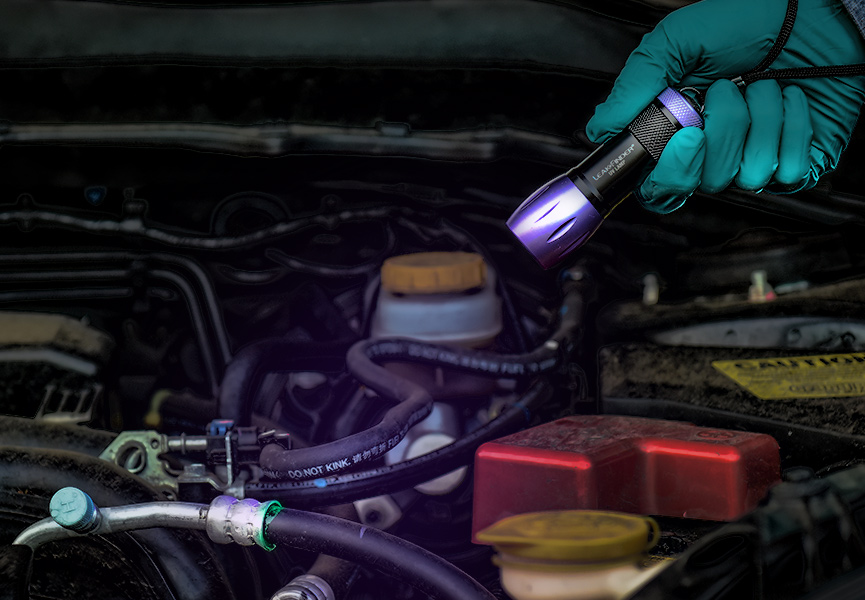 Older cars are prone to having issues occurred when least expected. According to a recent study, about 1-in-5 Americans struggle to cover the cost of emergency repairs. The cost of these repairs can be greatly reduced – if the problem is caught early. For example, if the AC system of a car has a small leak, the refrigerant will escape slowly over time. These leaks can result refrigerant loss and cause an "open system."
If caught early, these small leaks will not damage the system. But if left unchecked, the compressor could be taxed and eventually burnout. Compressor burnout and total replacement is very expensive to repair (it can easily cost more than $1,000 to replace an AC compressor). By identifying a leak early, compressor burnout can be avoided, and the leak can be stopped at the source.
UV dye is the best leak detection tool for finding small, pin-hole sized leaks in circulating fluid systems. In air conditioning systems, the dye escapes with the system fluid and glows brightly when exposed to violet or UV light.
Dyes such as LeakFinder® Universal AC Dye (LF1001) work with all automotive air conditioning systems containing R-134a, R-1234yf, or other widely used refrigerants, and will not affect system lubricant properties or change how the equipment works.
System-specific dyes may be used with oil-based fluids as well. For example, LeakFinder® Oil-Based Dye (LF2001) addresses systems containing oil, fuel, transmission fluid, power steering fluid, and more.
UV dyes can also be added to coolant, and be used to treat leaking radiators, hoses, and other system parts. LeakFinder® offers fluorescent dye such as the Coolant Dye (LF3001) for all conventional coolants, is compatible with all leak detection flashlights.