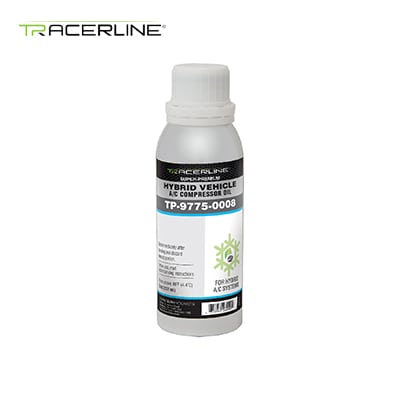 Hybrid A/C Compressor Oil (TP-9775-0008)
Same OEM-based ester lubricant found in our TP-9775-0104 BigEZ™ oil cartridge.
OEM-based ester lubricant for hybrid A/C systems. High dielectric formula protects electric compressors from damage. For technicians who prefer adding oil to a compressor prior to installation. Available in a convenient easy-pour 8 oz (237 ml) aluminum can, which prevents moisture ingression.
Where to Buy