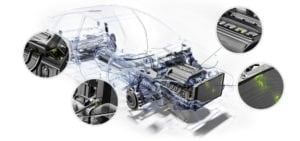 Same Great Product, New Part Number
Over the past few years, the Tracerline product portfolio has changed. Although some products have been discontinued, there are NEW and BETTER PERFORMING product options available. Please review the informational table below. Here you can find part numbers from the past – and learn about the UPDATED and OPTIMIZED product equivalents introduced in 2019.
How to Navigate:
Old part numbers are listed in the left column colored in

red

.
The NEW equivalent product part numbers are listed in the center column colored in

green

.
The product description for the NEW product part number is listed in the right column.
Old Product Number
New Product Number
Updated Description
FLASHLIGHTS

TP-8610CS

TPOPUV

OPTI-PRO™ UV cordless, violet light LED flashlight with 3 AAA batteries and TP-9940 glasses

TP-9357CS

TPOPUV

OPTI-PRO™ UV cordless, violet light LED flashlight with 3 AAA batteries and TP-9940 glasses

TP-8655

TPOPUVP

OPTI-PRO™ UV Plus cordless, violet light LED flashlight with lithium-ion battery, charger and TP-9940 glasses

TP-8630

TPOPUVP

OPTI-PRO™ UV Plus cordless, violet light LED flashlight with lithium-ion battery, charger and TP-9940 glasses

TP-8690

TPOPUVP

OPTI-PRO™ UV Plus cordless, violet light LED flashlight with lithium-ion battery, charger and TP-9940 glasses

TP-1300

TPOPUVP

OPTI-PRO™ UV Plus cordless, violet light LED flashlight with lithium-ion battery, charger and TP-9940 glasses

TP-8620CS

LF500CS

UV Lamp with three AAA batteries and fluorescence-enhancing glasses, clamshell

TP-8650ACS

LF500CS

UV Lamp with three AAA batteries and fluorescence-enhancing glasses, clamshell

TP-8640CS

LF400

Cordless, blue light LED leak detection flashlight with three AA batteries and fluorescence-enhancing glasses
LEAK DETECTION KITS

TP-8616

TPOPUV16

EZ-Shot™ kit with, TPOPUV OPTI-PRO UV flashlight, TP9770-8 dye, TP3400 Oil Dye, TP-3900 Coolant Dye, GLO- AWAY™ Plus, TP-9940 glasses, R-1234yf Adapter and medium green carrying case.

TP-8617

TPOPUV17

EZ-Ject™ kit with TPOPUV OPTI-PRO UV flashlight ,TP9870, TP3400 and TP-3900 dyes, GLO-AWAY™ Plus, TP-9940 glasses and small green carrying case, and R-1234yf Adapter

TP-8621

LF021

Discontinued. Please see LF021 on LeakFinder Price Sheet

TP-8657HD

TPOPUV57HD

EZ-Ject™ heavy duty kit with TPOPUV OPTI-PRO UV flashlight, TP3400-8 and TP-3900-0008 dyes, R-1234yf Adapter, GLO-AWAY™ Plus, TP-9940 glasses and medium green carrying case

TP-8659

TPOPUV19

OEM-Grade R-1234yf Mini-EZ kit, TPOPUV OPTI-PRO UV flashlight, GLO-AWAY™ Plus, TP-9940 glasses and small green carrying case

TP-8692

TPUV92

TP-8695 flashlight , (1) 1 oz bottle of TP3320 white, TP-3340 blue, TP-3380 yellow fluid dyes and TP-3900 coolant dye, TP- 9939 glasses and small green carrying case

TP-8693HD

TPUV93HD

TP-8695 flashlight, (1) 8 oz bottle of TP3320-8 white, TP-3340 blue, TP-3380 yellow fluid dyes and TP-3900 coolant dye, TP- 9939 glasses and medium green carrying case
DYES

TP-3320-0008

TP3320-8

8 oz (237 ml) bottle of multi-colored fluid dye for oil-based systems (glows white)

TP-3320-0016

TP3320-16

16 oz (473 ml) bottle of multi-colored fluid dye for oil-based systems (glows white)

TP-3320-0032

TP3320-32

32 oz (946 ml) bottle of multi-colored fluid dye for oil-based systems (glows white)

TP-3320-0100

TP3320-1G

1 gal (4 L) pail of multi-colored fluid dye for oil-based systems (glows white)

TP-3320-0601

TP3320-1P6

(6) 1 oz (30 ml) bottles of multi-colored fluid dye for oil-based systems (glows white)

TP-3320-0500

TP3320-5G

5 gal (19 L) drum of multi-colored fluid dye for oil-based systems (glows white)

TP-3320-5500

TP3320-55G

55 gal (208 L) pail of multi-colored fluid dye for oil-based systems (glows white)

TP-3400-0008

TP3400-8

8 oz (237 ml) bottle bottles of fluid dye for oil-based systems

TP-3400-0016

TP3400-16

16 oz (473 ml) bottle of fluid dye for oil-based systems

TP-3400-0032

TP3400-32

32 oz (946 ml) bottle of fluid dye for oil-based systems

TP-3400-0100

TP3400-1G

1 gal (4 L) pail of fluid dye for oil-based systems

TP-3400-0601

TP3400-1P6

(6) 1 oz (30 ml) bottles of fluid dye for oil-based systems

TP-3400-2401

TP3400-1P24

(24) 1 oz (30 ml) bottles of fluid dye for oil-based systems

TP-3400-0500

TP3400-5G

5 gal (19 L) drum of fluid dye for oil-based systems

TP-3400-5500

TP3400-55G

55 gal (208 L) drum of fluid dye for oil-based systems

TP-3811-0301

TP3811-P3

(3) Tracer-Stick® hybrid vehicle A/C dye capsule

TP-3820-0008

TP3820-8

8 oz (237 ml) bottle R-134a/PAG A/C dye

TP-3820-0016

TP3820-16

16 oz (473 ml) bottle R-134a/PAG A/C dye

TP-3820-0032

TP3820-32

32 oz (946 ml) bottle R-134a/PAG A/C dye

TP-3820-0100

TP3820-1G

1 gal (4 L) pail, R-134a/PAG A/C dye

TP-3820-0601

TP3820-1P6

(6) 1 oz (30 ml) bottles R-134a/PAG A/C dye

TP-3820-12025

TP3820-P12

(12) ¼-oz (7 ml) bottles R-134a/PAG A/C dye

TP-3820-0500

TP3820-5G

5 gal (19 L) drum, R-134a/PAG A/C dye

TP-3820-5500

TP3820-55G

55 gal (208 L) drum, R-134a/PAG A/C dye

TP-3825-0008

TP3825-8

8 oz (237 ml) bottle OEM-Grade R-1234yf/PAG dye

TP-3840-0008

TP3840-8

8 oz (237 ml) bottle universal/ester A/C dye (R-1234yf compatible)

TP-3840-0016

TP3840-16

16 oz (473 ml) bottle universal/ester A/C dye (R-1234yf compatible)

TP-3840-0032

TP3840-32

32 oz (946 ml) bottle universal/ester A/C dye (R-1234yf compatible)

TP-3840-0100

TP3840-1G

1 gal (4 L) pail, universal/ester A/C dye (R-1234yf compatible)

TP-3840-0601

TP3840-1P6

(6) 1 oz (30 ml) bottles universal/ester A/C dye (R-1234yf compatible)

TP-3840-12025

TP3840-P12

(12) ¼-oz (7 ml) bottles universal/ester A/C dye (R-1234yf compatible)

TP-3840-0500

TP3840-5G

5 gal (19 L) drum universal/ester A/C dye (R-1234yf compatible)

TP-3840-5500

TP3840-55G

55 gal (208 L) drum, universal/ester A/C dye (R-1234yf compatible)

TP-3870-0100

TP3870-1G

1 gal (4 L) Universal/Ester Tracer-Stick® Dye

TP-3870-0500

TP3870-5G

5 gal (19 L) Universal/Ester Tracer-Stick® Dye

TP-9725-0108

TP9725-8

8 oz. (237 ml) OEM-Grade R-1234yf/PAG BigEZ™ A/C dye cartridge

TP-9760-0108

TP9760-8

8 oz (237 ml) R-134a/PAG BigEZ™ A/C dye cartridge

TP-9770-0108

TP9770-8

8 oz (237 ml) universal/ester BigEZ™ dye cartridge * (R-1234yf compatible) NOTE: R-1234yf systems require TP-9831CS adapter (sold separately)

TP-9811-0301

TP9811-P3

(3) ¼-oz (7 ml) Mini-EZ™ hybrid vehicle A/C dye cartridge

TP-9825-0301

TP9825-P3

(3) OEM-Grade R-1234yf/PAG EZ-Ject A/C dye cartridges

TP-9835-0301

TP9835-P3

(3) OEM-Grade R-1234yf/PAG Mini-EZ™ A/C dye cartridges

TP-9860CS

TP9860-CS

R-134a/PAG EZ-Ject™ A/C dye cartridge

TP-9860-0601

TP9860-P6

(6) R-134a/PAG EZ-Ject™ A/C dye cartridges

TP-9865-0601

TP9865-P6

(6) R-134a/PAG Mini-EZ™ A/C dye cartridges

TP-9870CS

TP9870-CS

Universal/ester EZ-Ject™ A/C dye cartridge (R-1234yf compatible)

TP-9870-0601

TP9870-P6

(6) universal/ester EZ-Ject™ A/C dye cartridges (R-1234yf compatible)

TP-9875-0601

TP9875-P6

(6) universal/ester Mini-EZ™ A/C dye cartridges (R-1234yf compatible)
OILS

TP42P5

TP42P-5

5 oz (148 ml) foil pouch, R-1234yf/PAG oil

TP9775-5

TP32EH-5

5 oz (148 ml) foil pouch hybrid/ester oil
INJECTION SYSTEMS

TP-3812

TP3812-BX

Hybrid vehicle A/C dye injection kit with TP3811-P3 dye capsules, R-134a connect set, fitting and purge capsule

TP-9790

TP9790-BX

EZ-Shot™ universal/ester A/C dye injection kit with TP9770-8 dye cartridge with R-1234yf adapter

TP-9792

TP9792-BX

EZ-Shot™R-1234yf/PAG A/C dye injection kit with TP9725-8 dye cartridge

TP-9793

TP9793-BX

EZ-Shot™ R-134a/PAG A/C dye injection kit with TP9760-8 dye cartridge

TP-9812

TP9812-BX

Mini-EZ™ hybrid vehicle A/C dye injection kit with TP9811-P3 dye cartridge with R-1234yf adapter

TP-9824

TP9824-BX

EZ-Ject™OEM-Grade R-1234yf/PAG A/C dye injection kit with TP9825 dye cartridge

TP-9834

TP9834-BX

Mini-EZ™ OEM-Grade R-1234yf/PAG A/C dye injection kit with TP9835-P3 dye cartridge

TP-9841

TP9841-BX

EZ-Ject™ universal/ester A/C dye injection kit TP9870 dye cartridge with R-1234yf adapter

TP-9848

TP9848-BX

EZ-Ject™ R-134a/PAG A/C dye injection kit with TP9860 dye cartridge

TP-9890

TP9890-BX

Mini-EZ™ R-134a/PAG A/C dye injection kit with TP9865 dye cartridge
DYED OILS

N/A

TP32EHD-5

(1) 5 oz (148 ml) foil pouch hybrid/ester dyed oil

TD42P5

TP42PD-5

5 oz (148 ml) foil pouch, R-1234yf/PAG oil with dye

TD46P8

TP46PD-8

8 oz (237ml) bottle PAG 46 A/C oil with fluorescent dye

TD100E8

TP100ED-8

8 oz (237 ml) bottle universal/ester A/C oil with fluorescent dye

TD100P8

TP100PD-8

8 oz (237 ml) bottle PAG 100 A/C oil with fluorescent dye

TD150P8

TP150PD-8

8 oz (237 ml) bottle PAG 150 A/C oil with fluorescent dye

TD46PD

TP46PD-55G

55 Gal (208 L) drum PAG 46 A/C oil with fluorescent dye

TD100ED

TP100ED-55G

55 Gal (208 L) drum universal/ester A/C oil with fluorescent dye

TD100PD

TP100PD-55G

55 Gal (208 L) drum PAG 100 A/C oil with fluorescent dye

TD150PD

TP150PD-55G

55 Gal (208 L) drum PAG 150 A/C oil with fluorescent dye
DYE CLEANER

TP-9000

128484

GLO-AWAY™ Plus dye cleaner 2oz non-refillable with pump spray