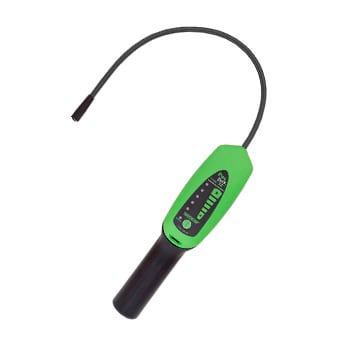 TP-9363 PRO-Chek CG™
Combustible Gas Leak Detector
Outstanding sensitivity, quality and affordability in a portable gas leak detector. Ideal for finding leaks in CNG vehicles, acetylene welding tanks, propane tanks and more!
Where to Buy
Certified intrinsically safe for use in combustive/explosive environments
Twice as sensitive as competitive units with adjustable sensitivity control helps to pinpoint leaks fast!
Also detects methanol, ethanol, methane, ethane, butane and other gases
Variable-intensity audible alarm and flashing LEDs quickly indicate leak size and strength
Auto-zeroing function helps ignore background gas levels in test area Rugged flexible probe with sensor holds its position for leak checking in tight spaces
Includes: sensor, replacement filters, and rugged carrying case.