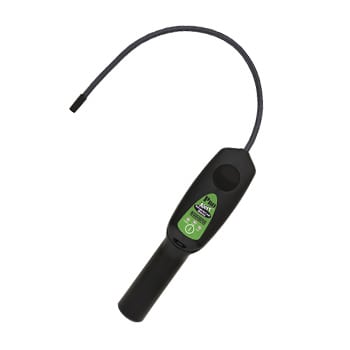 TP-9360 PRO-Alert™
Electronic Refrigerant Leak Detector
Features high-performance heated-diode sensor technology! Certified to meet SAE J1627 performance standard for electronic refrigerant leak detectors.
Where to Buy
Optimum sensitivity detects leaks down to 0.25 oz/year (7 g/year)
Sensor life up to 200 hours or more
Sensitive to R-12, R-134a, R-1234yf and other refrigerants
Variable-intensity audible alarm plus flashing LED help pinpoint leaks fast
Includes: sensor, replacement filters, (2) D cell batteries and rugged carrying case.