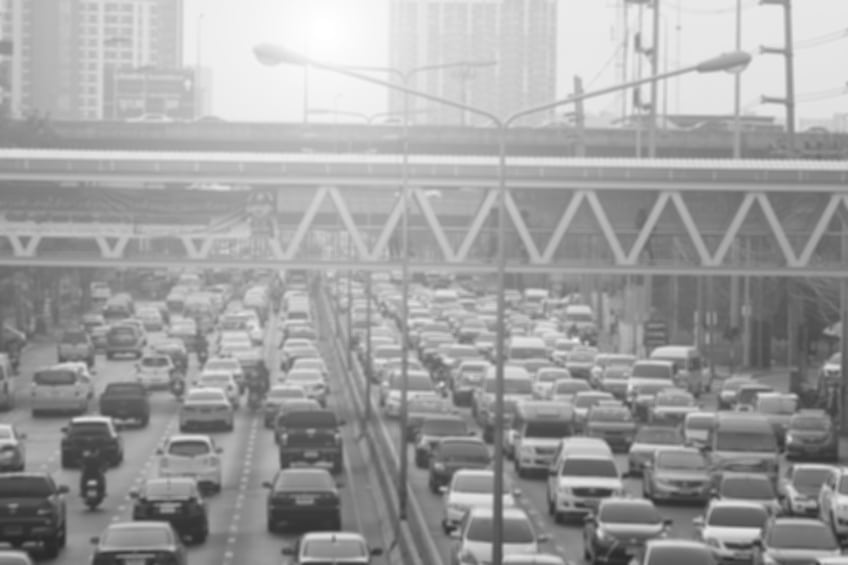 It hardly came as a surprise to the trucking industry when the Obama administration recently (August 16) finalized new fuel economy standards for heavy-duty vehicles. The president made history in 2012 when he mandated the nation's first-ever fuel-economy standards for medium- and heavy-duty trucks.
This latest round of requirements for vehicles that must cut their carbon emissions and fuel consumption 25% by 2027 include:
long-haul tractor-trailers
delivery trucks
school buses
garbage trucks
passenger vans
While environmentalists have hailed the commander in chief's efforts to lower greenhouse gases and wean America off its fossil fuel habit, his initiatives have also been generally embraced by the trucking industry. In no small part because, regardless of the current dip in oil prices, fuel costs are always one of the biggest expenses for companies with fleet vehicles. According to the American Trucking Association:
the trucking industry spent $150.4 billion on diesel fuel in 2012
diesel fuel can be as much as 20% of total operating costs
The battle cry "think globally but act locally" has long been used by environmentalists to remind people that they have a personal responsibility to preserve the environment.
Personal responsibility is nothing new to fleet managers and diesel mechanics. And while going forward, these latest emission standards will be achieved largely through emerging technologies and materials, there are many preventive maintenance improvements that can be done on existing vehicles right now that not only reduce emissions…but improve fuel economy.
6 Maintenance Tips to Improve Fuel Economy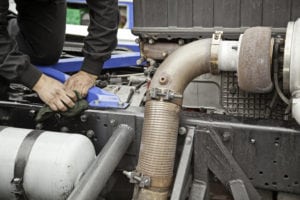 1. Take a zero tolerance policy on overdue oil changes
Clean oil lubricates better than dirty. Too little or even too much oil can cause friction…that steals power. Oil leaks can begin damaging engines and fuel economy before they even become noticeable. The fastest, easiest and most reliable way to find oil leaks is to only use OEM-approved fluorescent leak detection dyes. They can stay in your system forever without damaging and help find future leaks too.
2. Kick the tires
Every 10 psi a tire is under inflated = 10% loss of fuel economy. Improper wheel alignment can lead to premature tread wear and create rolling resistance. Both these contribute to fuel inefficiency.
3. Keep it aero-dynamic
Aerodynamics reduce drag which decreases fuel consumption. But aerodynamic panels can only do their job if properly maintained. Repair or replace when damaged.
4. Your engine cooling fan is clutch
The very technology that allows for lower emissions engines also puts more of a burden on your cooling fan. They require a lot of power to keep today's hotter engines running. Make sure your fan's clutch is working so that your fan only runs when it needs to. A fan that runs all the time takes away from fuel economy.
5. Air conditioning is not just a comfort
Keep air conditioning compressors operating efficiently so they require less horse power. Because the more hp the ac needs, the less there is to maintain forward momentum. Clean coils and evaporators. Make sure the drive belt is in good shape and don't forget to maintain refrigerant levels. Even too much can be too much of a good thing.
6. Don't choke off your air intake
Restrictions in your air intake can be caused by dirty air filters, improperly functioning air coolers or leaky tubing. Check component on a regular basis and fix any leaks you find, regardless of how small. Pinpointing air leaks is not as easy fuel or oil leaks. The best specialty leak detection tools convert and amplify inaudible ultrasonic leaks into audible sounds.