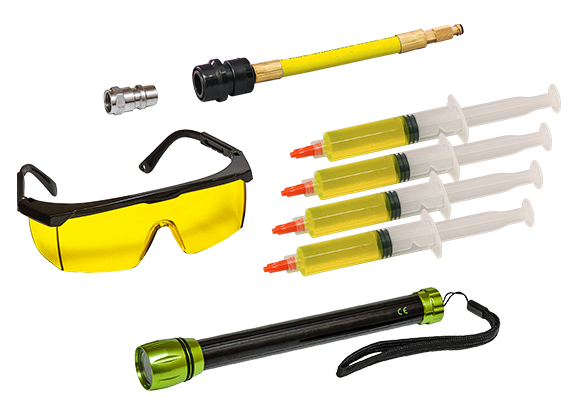 LF040CS | SOLO-SHOT™
Single-Use Syringe Universal A/C Leak Detection Kit
The LeakFinder® SOLO-SHOT™ disposable syringes are designed for quick and easy injections. Each syringe is prefilled with the correct amount of dye for the application. There's no measuring involved and no loss of dye due to spillage.
Services up to 4 vehicles.


Kit Includes:
(4) Single-use, disposable syringes, prefilled with LeakFinder® universal A/C dye
LF400 LeakFinder® cordless, blue light LED leak detection flashlight
LF80CS SOLO-SHOT™ R-134a hose/coupler and purge fitting*
*R-1234yf systems require LF60 adapter (sold separately).