2. Seal Difficult to Find Leaks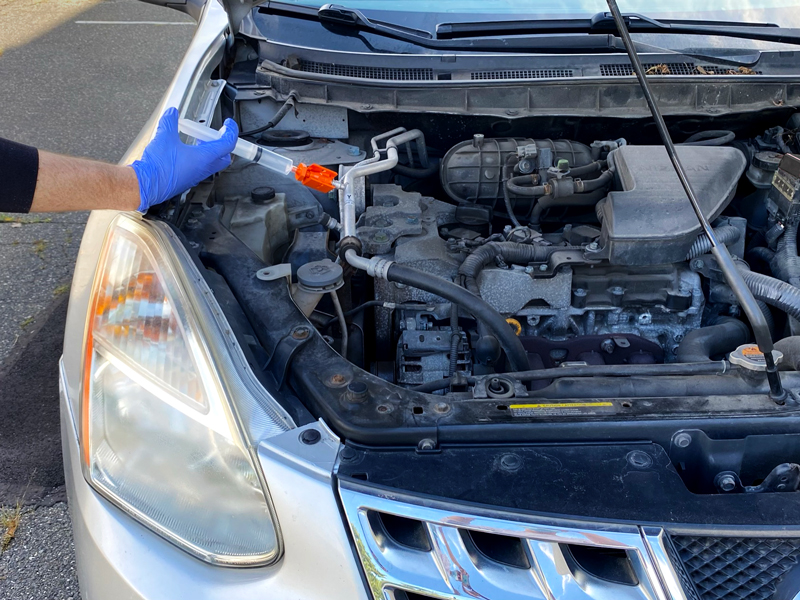 STEP 1
Inject LeakFinder AC Leak Sealant to a leaking system, via the low-side service port.
STEP 2
When the sealant is exposed to a dramatic drop in pressure and temperature (leak site), a seal will begin to form at the leak site until it is fully sealed.
STEP 3
LeakFinder AC Leak Sealant pinpoints the location of all internal micro-leaks, forming a repair from the inside.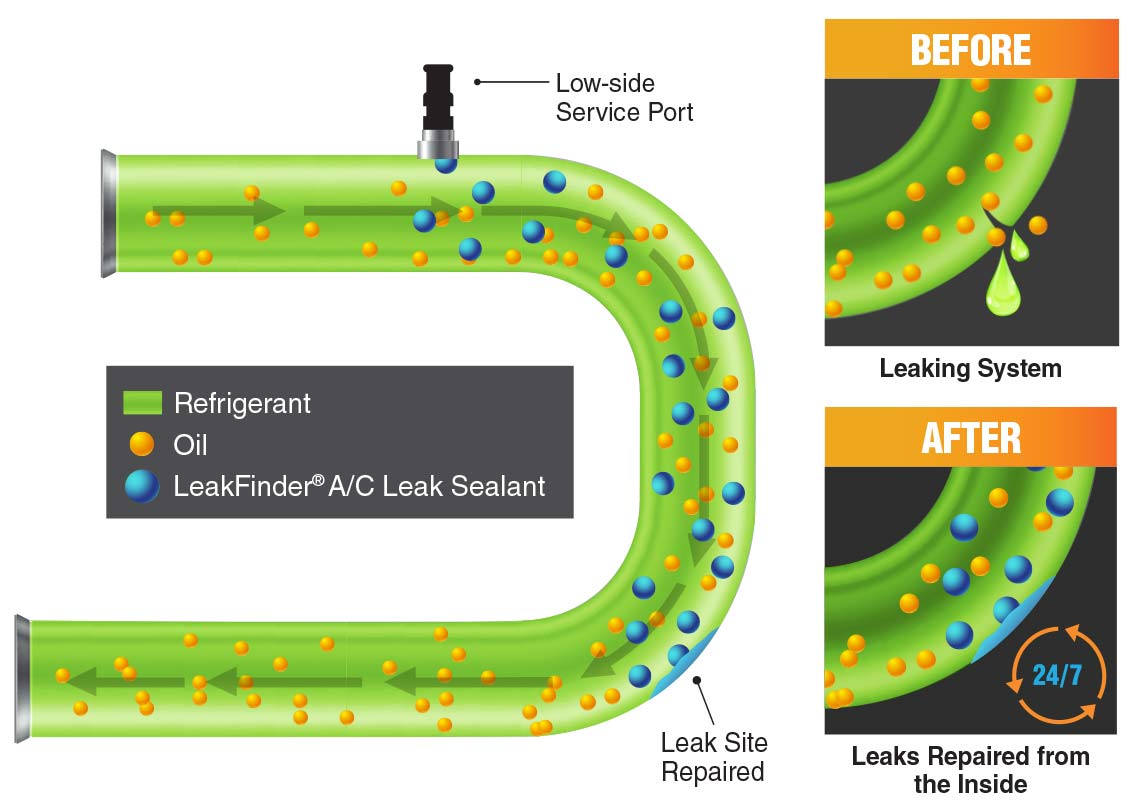 DUAL ADAPTER
Patented Design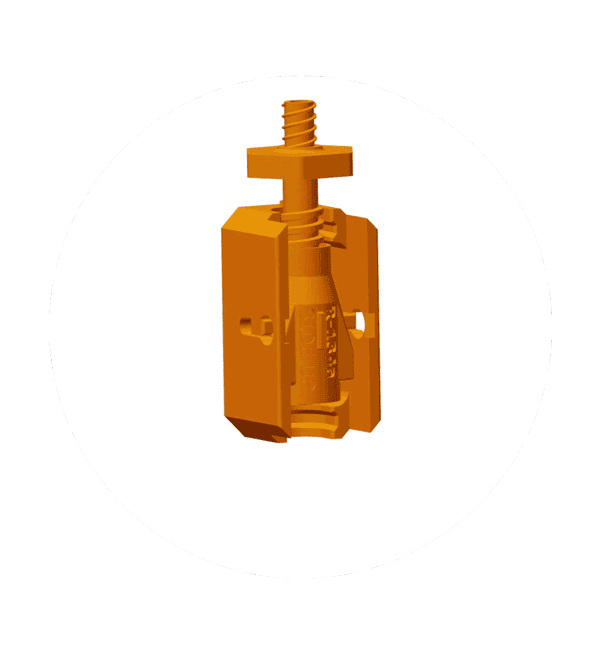 ADAPT
Identify refrigerant system type (R-1234yf or R-134a) and prepare adapter.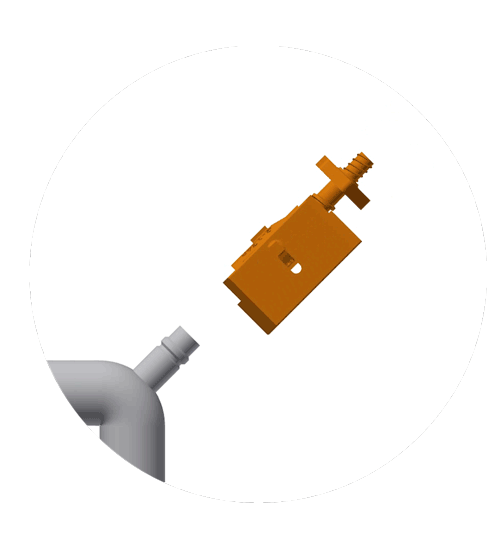 CONNECT
Connect the adapter to the low-side service port.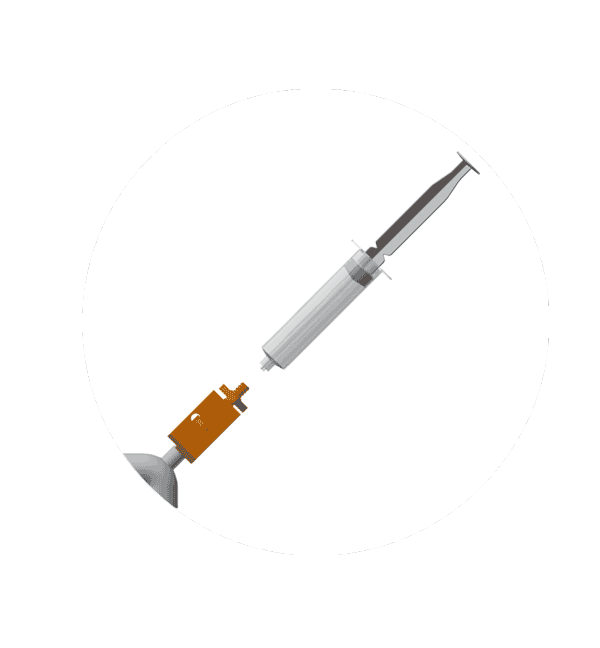 INJECT
Install the syringe and inject sealant.
MULTIPLE WAYS TO DISPLAY
Slat Wall Display – Showcase Counter Display