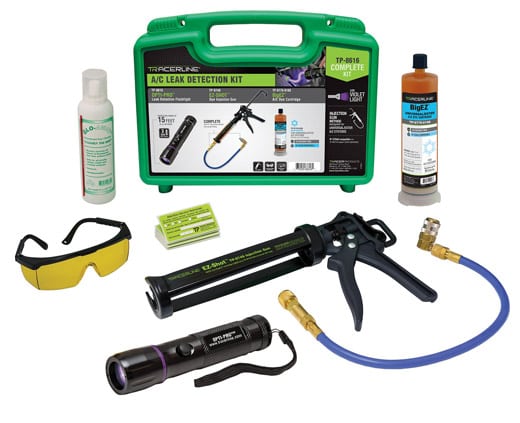 TP-8616
Most Affordable!
Features the TP-8610 OPTI-PRO™ cordless, Violet LED leak detection flashlight.
Where to Buy
EZ-Shot caulking gun-style A/C dye injector assembly
R-134a hose/coupler with purge fitting
8 oz (237 ml) BigEZ™ universal/ester A/C dye cartridge for servicing up to 64 vehicles
8 oz (237 ml) bottle of GLO-AWAY™  dye cleaner
Fluorescence-enhancing glasses and rugged carrying case
*To inject dye into R-1234yf systems, use TP-9831CS adapter (sold separately).