UV Sanitizers and UVGI Products Fighting the COVID-19 Pandemic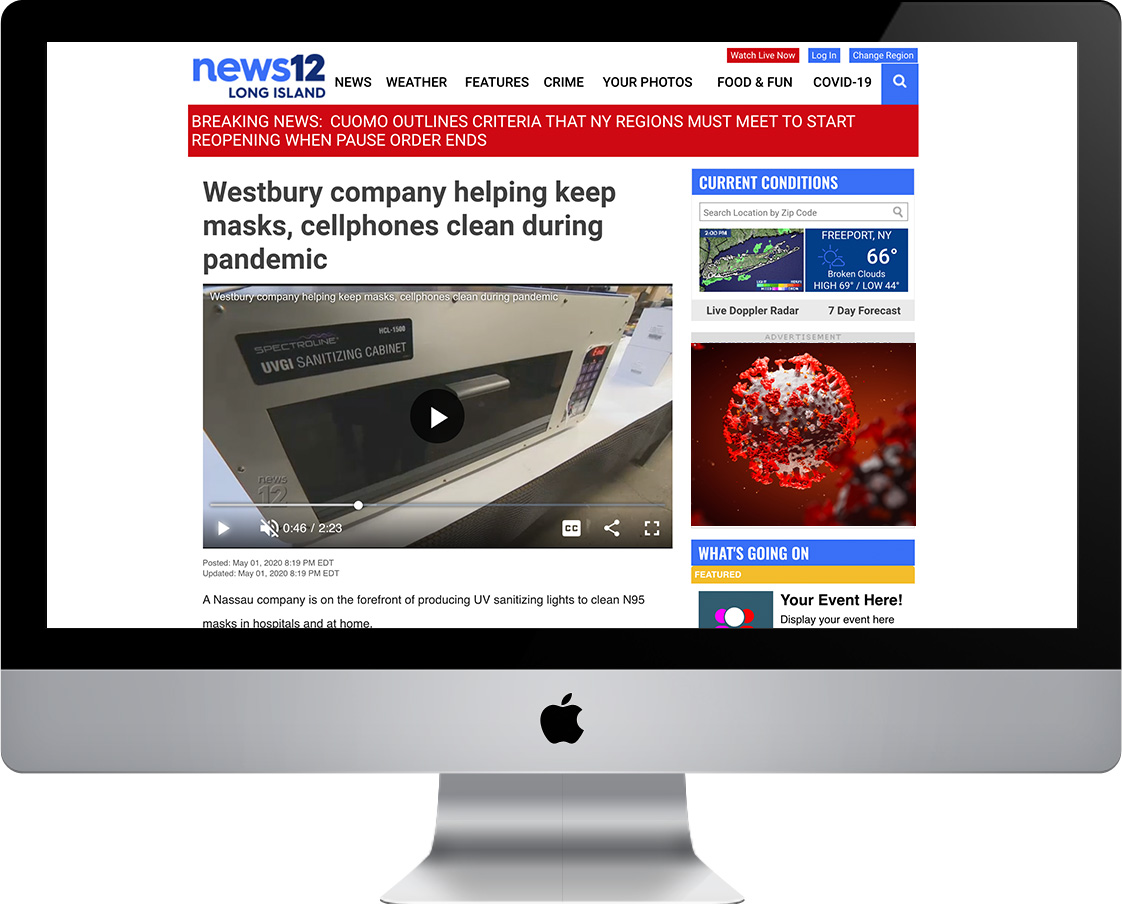 With recent public health concerns having risen due to the COVID-19 pandemic, Spectronics Corporation has strengthened its manufacturing of UV-C Germicidal products to stop airborne infections from causing further disruption to the public and the economy.
Spectroline® UV products are some of the most well-known ultraviolet (UV) products in the industry. Manufacturers of the highest quality UV-C lamps worldwide, Spectronics Corporation is the global leader in UV Sanitization, fluorescent inspection, and other UV applications for over 64 years.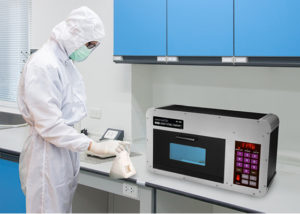 The company was highlighted on News 12 network for their newly released UV-C (Short-wave Ultraviolet Light) and UVGI (Ultraviolet Germicidal Irradiation) products. The article ("Westbury company helping keep masks, cellphones clean during pandemic") brought News 12 cameras into the Spectronics office to showcase the product line that is aiding in the fight to clean N95 masks in hospitals and at home.
"Short-wave UV or germicidal light is used to disrupt the DNA of microorganisms, such as germs, viruses, and bacteria, and it renders them unable to reproduce — in effect, destroying them," says Spectronics owner Jon Cooper.
Due to the recent lack of masks, hospitals are looking for ways to disinfect used masks for health care workers. Spectroline®'s UVGI Sanitizing Cabinets come in two models – the HCL-1000 (sanitizing up to 3 N95 masks) and the HCL-1500 (sanitizing up to 6 N95 masks), making them perfect for hospitals.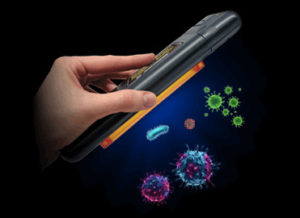 As well as the cabinets, News 12 also highlighted the DeGERM-inator™ and the CellBlaster®. Both utilize UV-C light to eliminate 90% to up to 99% of microorganisms on the surfaces of products used daily, including mobile devices and more. The DeGERMinator™ and the CellBlaster® allows the power of UV-C to be made available for purchase to the public.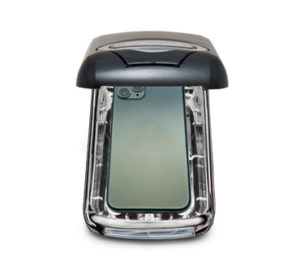 Due to the spread of COVID-19, citizens are taking extra precautions to disinfect frequently touched surfaces. "The typical cellphone, even before coronavirus has more germs than a typical toilet seat," says Cooper. UV-C light has been used for decades for this purpose.
The pandemic also resulted in state officials to contact Cooper regarding the need for hand sanitizers. This interest gave him the opportunity to retrofit a section of the plant to switch from production of fluorescent dyes to hand sanitizers. The spray-bottle hand sanitizer will be the next product to be released by Spectronics in its sanitization line.
For more information on the story, click here: http://longisland.news12.com/story/42080983/westbury-company-helping-keep-masks-cellphones-clean-during-pandemic