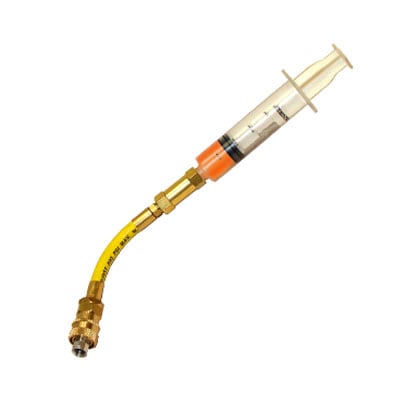 Bottled Dye Injectors
A Tracerline® dye injector is required to add Fluoro-Lite® bottled dye to an air conditioning or fluid system. To increase the dye injection capacity from ¼ oz (7.4 ml) (recommended for passenger cars) up to a maximum of 2 oz (59 ml) for larger AC&R systems, use the TP-9882 or TP-9883 Universal A/C fluid injector.
The TP-9882 universal A/C fluid injector or TP-9881 syringe A/C dye injector can be used for R-12 and R-134a dyes and systems. Includes ½" Acme and ¼" flare connection, with R-134a hose/coupler and R-12 adapter. The TP-9883 A/C fluid injector is designed specifically for R1234yf dyes and systems.
Where to Buy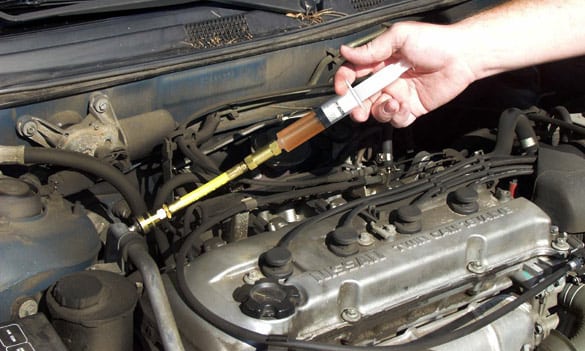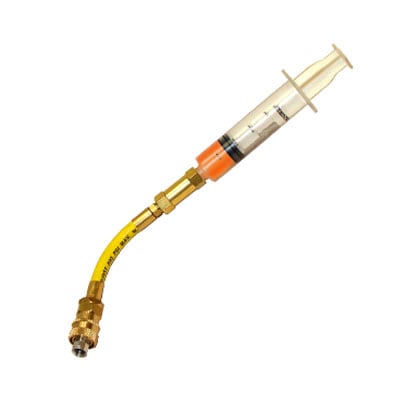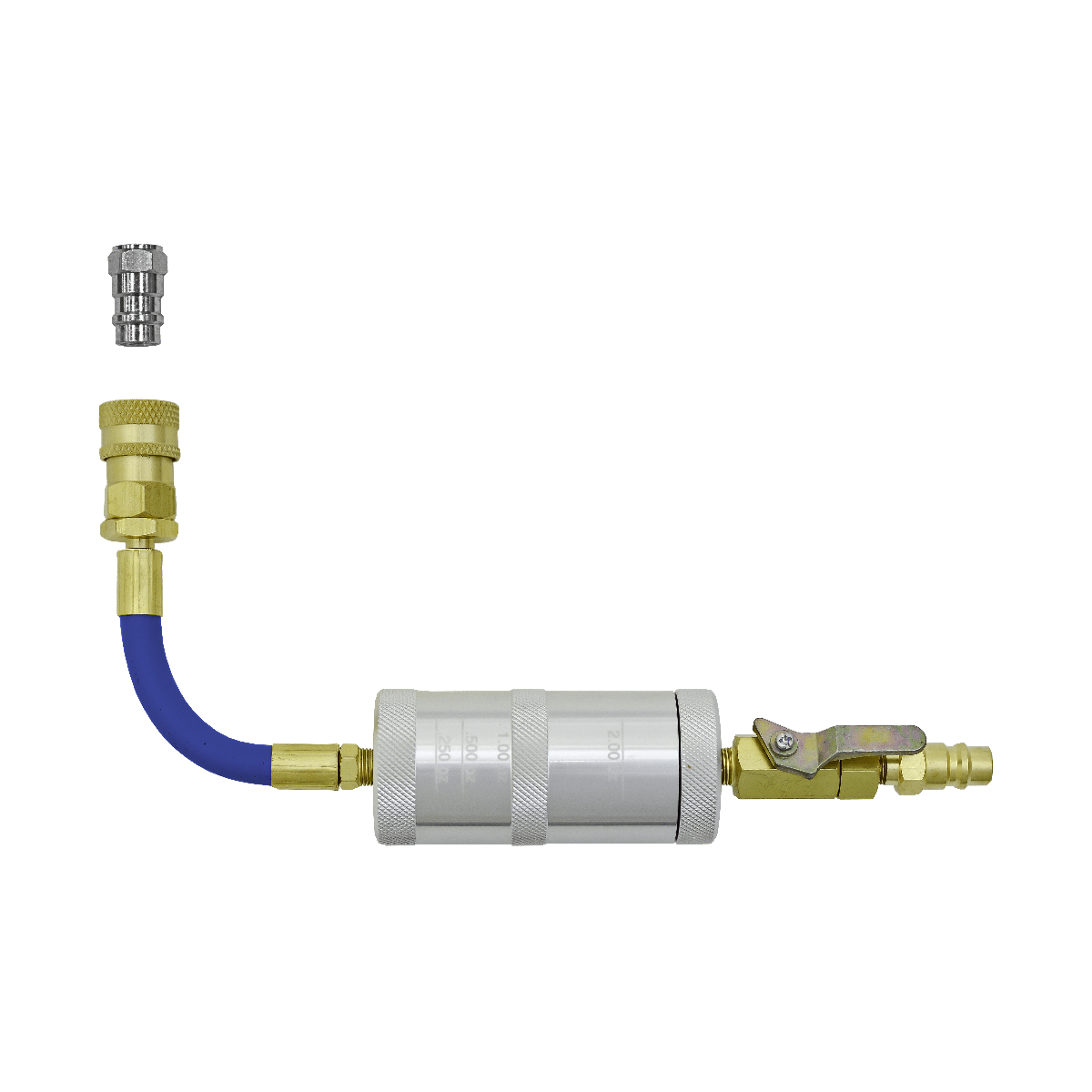 Product #
Description

TP-3849CS

Syringe A/C Dye Injection Kit

1 – TP-9881 syringe assembly with R-134a hose/coupler and R-12 adapter/purge fitting

1 – TP-3840-0001 1 oz (30 ml) bottle of Fluoro-Lite/E® universal/POE A/C dye for all mobile A/C systems

TP-9881

Syringe A/C Dye Injector, R-134a hose/coupler R-12 and R-134a adapter/purge fitting

TP-9882
Universal A/C Fluid Injector, refillable, 2 oz (60 ml) capacity. Includes R-134a hose/coupler and R-12 adapter/purge fitting

TP-9883

R-1234yf A/C Fluid Injector, refillable, 2 oz (60 ml) capacity. Includes R-1234yf hose/coupler and purge fitting

TP-9884
Syringe A/C Dye Injector, with pressure check valve & hose for R-1234yf systems